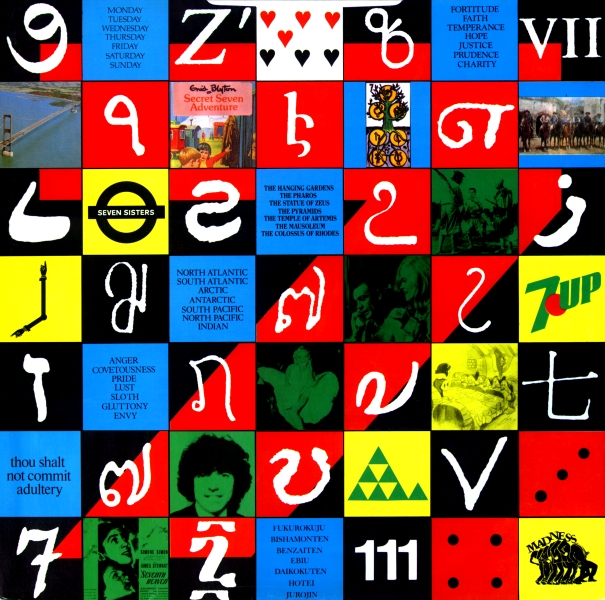 This is the Madness 7 web project. Click on any square to see an enlarged version and an explanation of the connection to "7". On the sleeve illustration as a whole we have:
Seven squares by seven squares
Large red seven on black background
Some of the squares are still a bit of a mystery. See the issues page for details.