Fall Fellowship 1987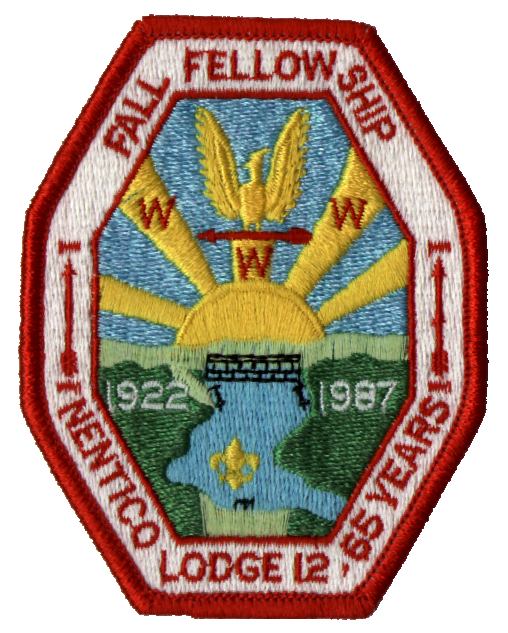 This is the first of several fellowship patches I designed for Nentico Lodge. The landscape is a view of Broad Creek borrowed from the trader flap in use at that time. The shape matches the 1987 Spring Fellowship patch, designed by Frank Spedalere.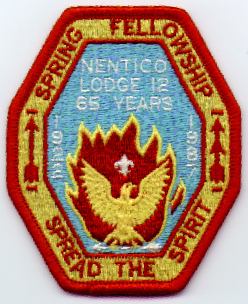 These two fellowship patches are the only Nentico issues which commemorate the lodge's sixty-fifth anniversary.
This was also the weekend I received the Vigil Honor. Coincidentally, the sunrise in the patch design is the right size for a Vigil pin.